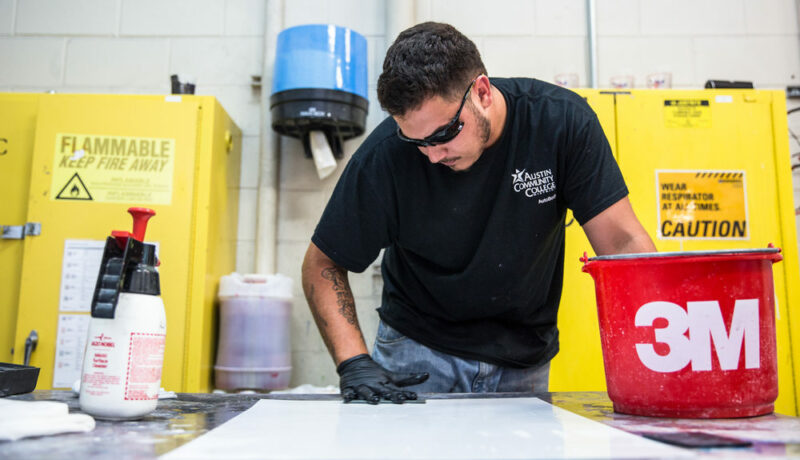 What is an Apprenticeship?
What is an Apprenticeship?
Apprenticeship is an industry-driven, high-quality career pathway where employers can develop and prepare their future workforce, and individuals can obtain paid work experience, classroom instruction, and a portable, nationally-recognized credential.
Apprenticeships combine paid on-the-job training with classroom instruction to prepare workers for highly-skilled careers.
Workers benefit from apprenticeships by receiving a skills-based education that prepares them for good-paying jobs. Apprenticeship programs help employers recruit, build, and retain a highly-skilled workforce.
Registered Apprenticeship is a tried-and-true approach for preparing workers for jobs – and meeting the business needs for a highly skilled workforce that continues to innovate and adapt to meet the needs of the 21st century.
Businesses that use apprenticeships reduce worker turnover by fostering greater employee loyalty, increasing productivity, and improving the bottom line.
Apprenticeships offer workers a way to start new careers with good wages. Apprenticeship is not just for the private sector – many federal government agencies, including the U.S. military, have apprenticeship programs.
For employees, a Registered Apprenticeship means the program has met national and independent standards for quality and rigor. It is a proven solution for businesses to recruit, train, and retain highly skilled workers.
For employers, a Registered Apprenticeship tells prospective employees, customers and suppliers that you invest in your workforce and that you believe your employees are your most important asset! It's an employer-driven model that combines on-the-job learning with related classroom instruction that increases an apprentice's skill level.
Ready to Get Started?
If you're an employer or department chair, please contact:
Edgar Medina, Apprenticeship Coordinator
Austin Community College
Email: edgar.medina@austincc.edu
Phone: 512-223-7699
If you're an Austin Community College (ACC) student interested in apprenticeships, please contact the department chair of your program.