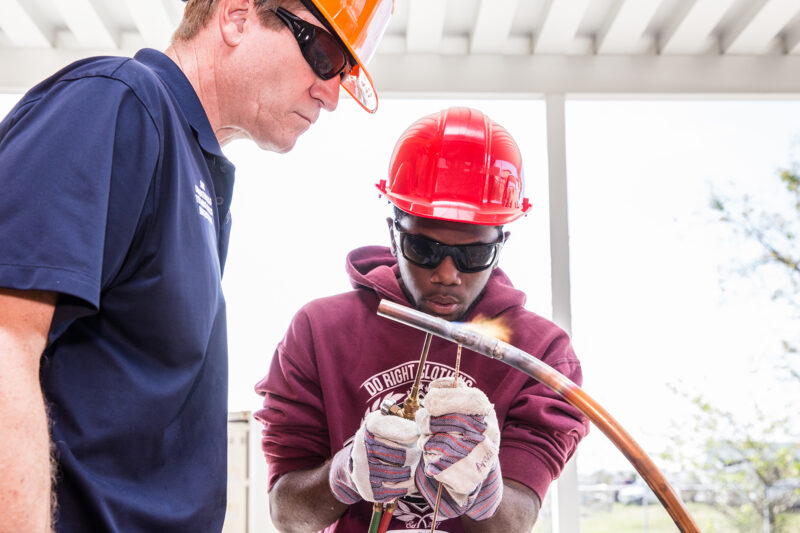 Partner with ACC
The Austin Community College (ACC) Apprenticeship Program can help employers in several ways:
Help with establishing an apprenticeship program;
Connect employers with corresponding ACC departments to find students for open apprenticeships;
Provide general support during the apprenticeship process.
If you're an employer interested in accessing any of our services, please complete our Request an Apprentice Form.
Ready to Get Started?
Please contact:
Edgar Medina, Apprenticeship Coordinator
Austin Community College
Email: edgar.medina@austincc.edu
Phone: 512-223-7699
If you're an Austin Community College (ACC) student interested in apprenticeships, please contact the department chair of your program.